1 April in Stuttgart at Mercedes Museum
Reserve seats €350 +vatBE SMART get a group buy 2+seats €250/seat +vat seating restricted to 70 by design; communicate, rapport-build easier OpenSource; sessions encourage audience participation Education format highly-interactive by design Blended-Learning; comments / questions invited Women Leaders featured RoI of employee well-being (assignee + family) ...no brainer! well-being = good business = duty 2 care broadcasting from conference INTERVIEWS during conf recorded for future broadcast talent life-cycle integrates assignments/mobility Did you know? Personal success linked with patterns within you we don't see limitations...think opportunities register online...secure RESERVE today; text/talk (+1) 619.787.3100 (WhatsApp) invoice follows; copy/paste https://bit.ly/2HcWUHq
Talent Management is global and international mobility has been recognised as a pre-condition to reach top management. Today's delegates and Members will be learning more from a dynamic faculty, supported by a diverse spectrum of corporate practitioners and subject experts. Together, thru the day, they will discuss the leader development role of strategic global talent mobility and how it relates to the business RoI, as well as to world trade and local area economic development™
LEADERSHIP DEVELOPMENT

* competitive factor
* increases company value
* increases performance
Executives,Talent Management, and Mobility Leaders convene with the GLOBALHR EXECUTIVE NETWORK to meet, exchange ideas, discuss industry news and trendings and then develop plans for accelerating performance of the 'new gen'; accelerating team development for the global digital era; accelerating employee well-being as a good business investment
venue: Mercedes Museum  


REGISTER   TODAY  click
General Admission  €350 +vat
but be smarter 2 seats €500 +vat ..invite a colleague or client
Developer's Message (click)
Ed Cohen talks about Global Business IQ
We request the honour of your company and your active participation 

WHAT'S THIS ABOUT?  
Development of "global talent" for the growth of international business in the coming 'digital era' … the 4th Industrial Revolution.

WHY IMPORTANT?  
Cross-border mobility of executives and employees is for technical purposes and problem-solving, team development, product launch, and or country operations. It's increasingly important for corporations, private medium-sized companies operating on an international scale, and start-ups looking for a world market.
TODAY  
This education event, very highly-interactive, will address issues involved and will present solutions. Your active participation is encouraged.
BACK STORY
In the US, but also in Germany and in many other countries, workforce strategy, talent management and the talent life-cycle business process and the surrounding issues have long been a top priority. With increasing costs, cultural and compliance complexities, the integration of talent mobility with international management has created a special role for "Global HR" and future of work considering the growth of the "new gen", technology, big data, and global communications.
APRIL 1    
Unique in it's design and style, the day will present a "look" into the coming digital era via top-quality education by a distinguished faculty. This event has been developing over time and as you might suspect, it has not been easy to develop. 
It was originally developed through international idea exchanges; a thought-partnership developed between California-based GlobalBusinessNews.net, the Stuttgart-based crossculture academy and Globiana,  and by Prof. Dr. med. Wilfried Mödinger (Institute of Sustainable Leadership Steinbeis University Berlin). 
Personally speaking
I'm grateful for the inspiration, for the advice and business guidance, and for the opportunity provided by Globiana and CrossCulture Academy, and, by Prof. Dr. med. Wilfried Mödinger.

7h45
Check-in desk opens
refreshments
meet & greet
cosponsor tables open

---
8h30 – 9h

Welcoming Remarks, Purpose & Introductions



Moderator, GLOBALHR Executive Network
Founder, Editor & Publisher, GLOBALHR News  GlobalBusinessNews.net
Founder, Broadcast Host, GlobalRadioTalkShow
Prof. Dr. med. Wilfried Mödinger,
Director, Institute of Sustainable Leadership
Stenbeis University Berlin
Johannes Klemeyer
CrossCultureAcademy/change project
President, Globiana Inc
---
9h-9h30, Executive insight
GROWING GLOBAL?
How does a private German family business become a global market leader?
Dipl.-Ing. Rainer Kurtz
Managing Director – Kurtz Ersa
---
9h30- 10h30, keynote
Tolerance and appreciation of diversity does not only come along with him at Daimler in Stuttgart, he also worked for the company in South Africa, Brazil and Japan. For him these values also count in futbol – as a VfB-fan and Vice President of the Supervisory Board of VfB Stuttgart 1893 AG
---
10h30
coffee break
cosponsor tables open

---
11h – 12h30

Panel / Audience Discussion
Doing Business Globally:
Cultural Challenges – communication

Communicate successfully worldwide; Prepare

..Negotiation with international business partners
..Presentation abroad
..Reception of a delegation
Facilitator:  Johannes Klemeyer
Alexandra Gorodova
CrossCulture Academy
Hans-Harry Bittner
Managing Director; Bittner International Training
Yannick Frank
Managing Director and co-founder hatchery.io
Michael Hilsbos
Partner RTS Steuerberatungsgesellschaft KG- Chair
Steffen Henkel
Managing Director CrossCulture Academy; COO Globiana
---
12h30
Luncheon
informal table talks
cosponsor tables open
---
13h30-14h
LEADERSHIP
Intellectual Capital in high-demand
Continuous Learning for the Digital Era
Prof. Dr. med. Wilfried Mödinger,
Director, Institute of Sustainable Leadership
Stenbeis University Berlin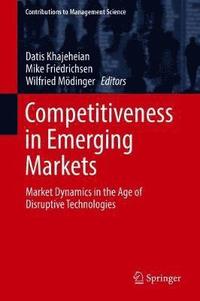 ---
14h – 14h45, panel

FUTURE of WORK;
LEADERSHIP CHALLENGES
Facilitator: 
Chris Litherland
Founder & Lead Consultant
Mariposa Consulting International
---
Members: 
Kimberlee Harrison
EVP Human Resources
Global Functions, Diversity, and Code of Conduct
Deutsche Post DHL
---
Gabriele Fanta
Managing Director – People Management
---
Henrike von Platen
CEO & Founder, FPI
(Fair Pay Innovation Lab)
FPI Fair Pay Innovation Lab supports companies and organisations by translating fair pay into every-day business practice and gives impetus to the discussion on the future of labour. 
www.fpi-lab.org

---
15h, Break
---
15h20 -17h10
key ideas / interviews / audience discussions

OPTIMISING MOBILE TALENT and WELL-BEING
for the diverse world we will be living in
Moderator: Ed Cohen
Konstantin von Vietinghoff-Scheel
Managing Director; Corporate Counseling Services
---
 Natalie Forest, Ph.D.
America's Leading Expert in Personal Performance.
Consultant, Trainer, Best-selling Author
Dr. Forest is also founder of 'Success Revolutions and Revolutionize Your Potential', a series of educational trainings for individuals and corporations across the globe. Dr. Forest engages leaders, corporate teams, and entrepreneurs, to identify consistencies for their success. Her engaging methods and techniques address Human Capital, Leadership, Diversity, and Change Management in business and personal situations leading to increases productivity, teamwork, retention, resulting in higher profitability, authentic fulfillment, and less stress. 
---
Olivier Meier
Principal, Product Solution Leader;  Mercer
---
---
17h10 – 17h40
Climbing Mount Everest taught me
…life lessons
…life / death
…how to better manage my business life



Andrew Elliman, UK-based, is the Head of European Business Development AGS Group; and, he is the Owner of Stranger Expeditions, a Motivational Speaker and for sure, an Adventurer
---
17h40 – 18h10
International Culture of eSports Marketing
Christian Ruf, Divisional Director Digital Sales, Clubs and Fan-Service

VfB Stuttgart  https://shop.vfb.de
---
350 +vat  GENERAL ADMISSION or…buy 2 SEATS … SAVE MONEY…TOTAL  500 +vat
GET MORE INFO/Assist  text/talk (+1) 619.787.3100 WhatsApp ok. 
---
18h15
RECEPTION   …tour  Mercedes Museum